2010-01-01 Libby's Photos in Toastmasters by Edward Chen
點相片二下,照片會自動連結到相簿喔!
Click twice; it will connect to the Album!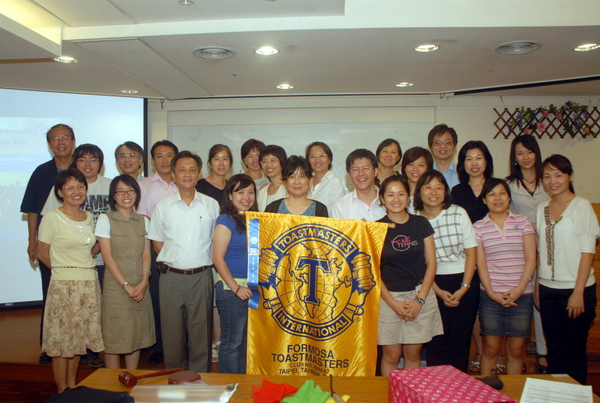 Dear Toastmasters and Libby's friends,
If you have any Libby's photos, please send it to
I will post it on the website and print it out to her husband to help her recall all the beautiful memory in her wonderful life.
May God bless Libby ~
Cheers,
Wini Kao, ACS, ALS
Vice Chair of Northern Education & Training
Vice President of Public Relationship of Formosa Toastmasters Club
chuiweio@hotmail.com
http://toastmastersh2.pixnet.net/blog
http://formosatm.pixnet.net/blog
Welcome to visit our websites!