Toastmasters District 67 出現在 2008年八月號經理人雜誌的專題報導!(註一)
* Photo taken on 2008/07/22 Demo Meeting for the inverview of 經理人雜誌 *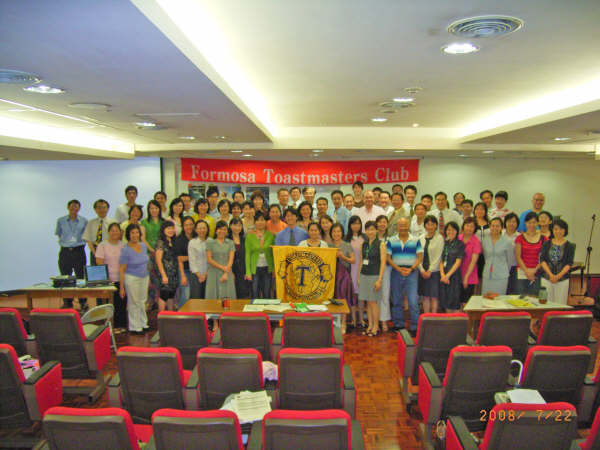 And,
Formosa Toastmasters Club(FTC)
held a Demo Meeting
for the interview from 經理人雜誌
on July 22, 2008!


That means, Formosa TMC is one of the best clubs in Taiwan
who will give you the stage for developing & polishing
your communication & leadership skills!

So, what are you waiting for?!
Please don't hesitate to join Formosa TMC!
The Early You Join,
The Early Benifits from Formosa TMC
YOU CAN GAIN!

YES
YOU CAN!
---
註一:Toastmasters District 67 出現在 2008年八月號經理人雜誌的專題報導, for more info., pls. visit: http://blog.yam.com/DistrictPR/article/16428532